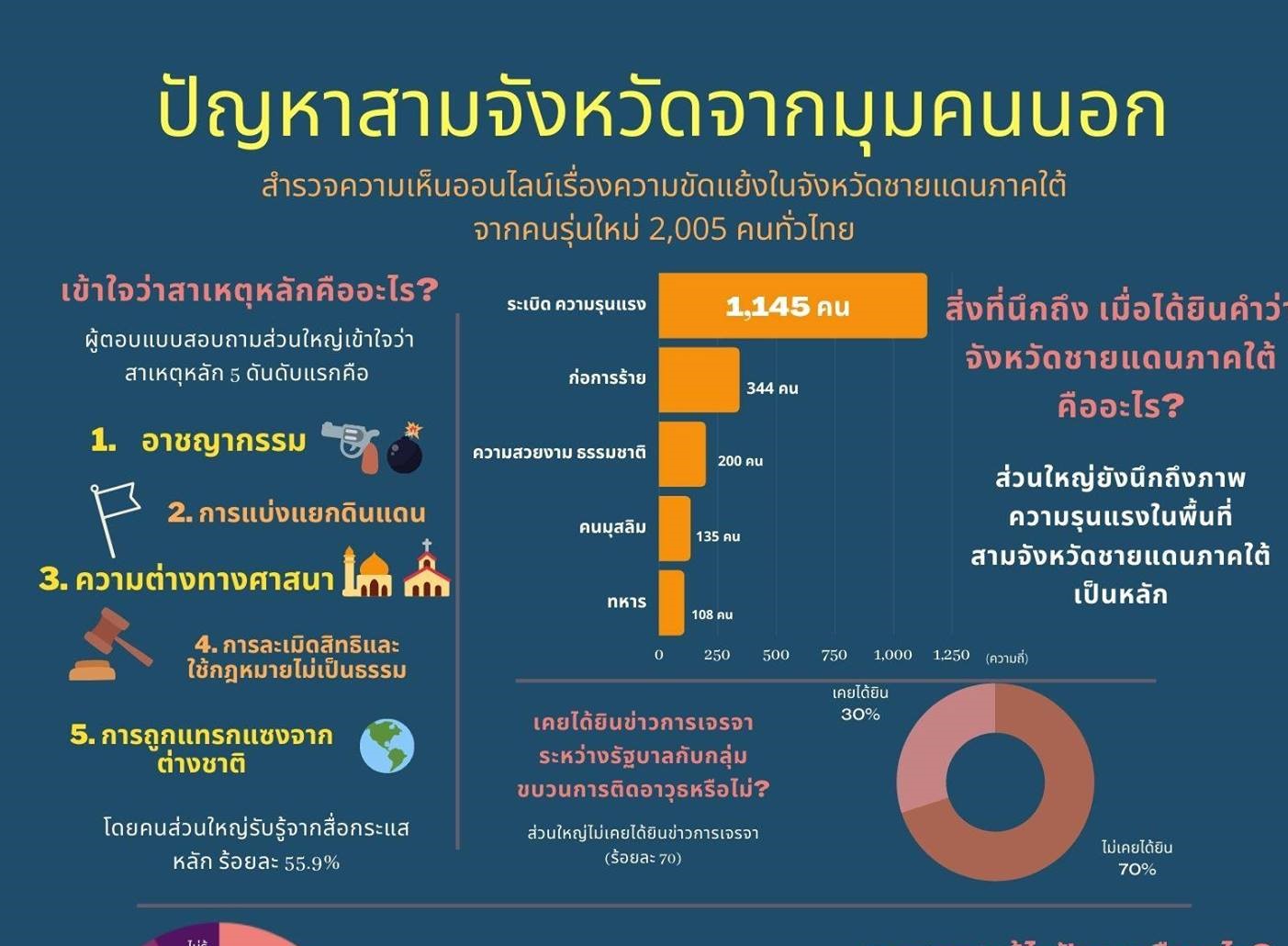 Conducted from May 18 to June 4, 2020, this survey is a collaborative effort of two academic institutes, the Center for Conflict Studies and Cultural Diversities (CSCD) Prince of Songkla University and Peace Resource Collaborative (PRC), to understand the opinions that young people aged 18-25 in major cities in Thailand's four regions have on the conflict in the southern border provinces.
The survey was designed to explore specifically the opinions of the new generations because the century-long conflict in the southern region will take at least a decade to find a solution and until that time, the younger generations are the key stakeholder in the decision-making process. In addition, the problem in the southern border provinces affects and involves not only the local but also the government which, in principle, needs to consider opinions and sentiments of citizens in other provinces as well as those in the area in order to find common ground and a solution. Therefore, the young generations living outside the area were chosen as respondents of this survey.
The survey result informs readers of the perspectives of the younger generations living outside the area and compares them with the results of five peace surveys4 about the perspectives of the people in the southern border provinces on the peace process. The results of both surveys should reflect the direction for the solution most people deem appropriate, and yield beneficial information for stakeholders for further consideration in policy decisions.